Candace Marin, APRN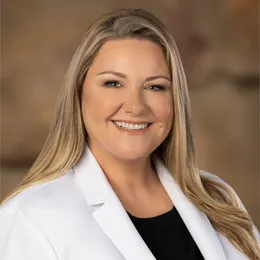 Candace Marin, APRN is an advanced practiced registered nurse who earned three degrees with honors in nursing including a master's degree from Nova University in 2016. She has been in the Dermatology field since 2003 and moved to North Carolina in 2021 to be closer to family.
She enjoys helping patients achieve their skin health goals, whether it is treating a chronic skin condition, or in developing a skin care regimen. Her professional interests include preventative skin care, hair loss and PRP/PRFM (platelet rich plasma/platelet rich fibrin matrix) injections, as well as Botox.
Prior to entering the medical field, she served eight years in the US Army National Guard as an Automated Logistic Specialist. When not working Candace enjoys spending time with her family and dog exploring the Triangle, reading, baking, and biking.
If you'd like to meet with Candace Marin, APRN, she see patients at our Raleigh office location. You can book online, submit an appointment request, or call Central Dermatology Center at 919-401-1994 to schedule an appointment.